Strawberry Fields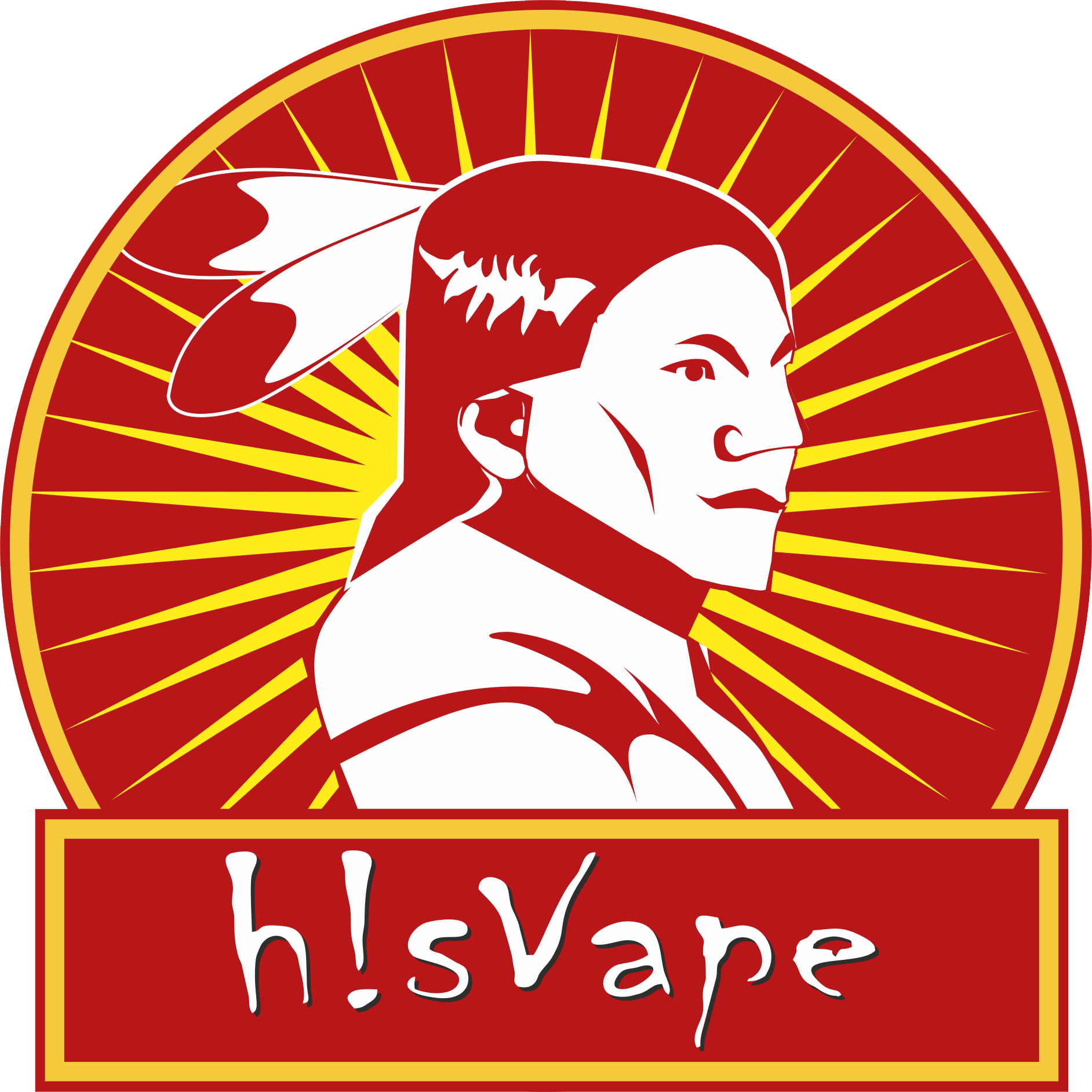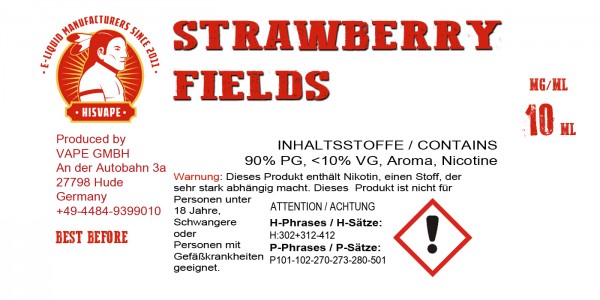 h!sVape Strawberry Fields The name Strawberry Fields and the Label is dedicated to Yoko...
more
Product information "Strawberry Fields"
h!sVape Strawberry Fields

The name Strawberry Fields and the Label is dedicated to Yoko Ono und
John Lennon: Wikipedia
| | | |
| --- | --- | --- |
| Taste | : | Strawberry |
| Flavors | : | Strawberry with a fresh note |
| Quantity | : | 10ml |
| Nicotin | : | 0, 3, 6, 12 & 18 mg/ml |
| Price for 100ml | : | 59,50€ |
| contains | : | 90% PG, 10% VG, aroma & where required nicotin |
Learn more about "Strawberry Fields"
Read, write and discuss reviews...
more
Customer reviews on "Strawberry Fields"
By:
Michael M.
On:
1 Mar 2014
Lecker :)
Kann mich meinen Vorrednern nur anschließen,
war schneller leer als gedacht !

Ein super leckeres Erdbeerliquid, das Beste was ich bis jetzt hatte!
Etwas reifen lassen, wie so üblich bei den hisvape-Liquids, dann schmeckt es, als hätte man eine frische Erdbeere direkt vom Feld gegessen. Mit einem Unterton als wäre noch ein Blatt von der Erdbeerpflanze dabei oder etwas Erde, die den Geschmack angenommen hat.

Ausprobieren, es lohnt sich auf jeden Fall. Meiner Freundin schmeckt es auch wunderbar. Gedampft im CE4+ von Vision
By:
wake72
On:
20 Aug 2013
Erdbeermilch Premium
habe dieses Liquid in meinem Starterset bestellt und habe es bis jetzt nicht reifen lassen (viel zu neugierig). Gedampft im Vivi Nova STV und Evic bei ca. 7,4W 4,4V. Vom Dampf ist es mir ein wenig zu gering. (werde demnächst mal die Smootreihe testen) Vom Geschmack ist es erste Sahne. Vor einigen Jahren war ich öfters in Spanien, wo es eine super leckere Erdbeermilch im Supermarkt gab. Genau dieser Geschmack ist in diesem Liquid.
By:
Jörg Ruppel
On:
22 May 2013
Der erste Eindruck...
Tja...das erste Liquid bei dem ich enttäuscht war!!!
Der Beweis dafür das es sich entwickeln muss!!!
Zwei Tage im Innokin steh'n gelassen un ich denk "WTF" wie geil is das denn!?
Sehr fruchtig und extrem lecker...ERDBEERIG halt...aber sowwat von.
Hat ich bei Lilly Vanilly ja auch gemerkt.
Also die Liquids einfach mal etwas reifen lassen und dann sind sie super!!!
Dankeschön ;-)
By:
Florian Stefer
On:
26 Apr 2013
Herrlich !
Gutes Erdbeer Liquid, kann ich ohne Bedenken weiter empfelen !
Alleine der Duft des Liquids ist fenomenal und dann noch der Geschmack !

Ich werde es auf jedenfall wieder bestellen. :)
By:
Andreas
On:
18 Mar 2013
Wirklich klasse!
Von meiner 3er Bestellung (orange county, woodruff) mit Abstand das Beste.

Lecker im Hals, lecker durch die Nase, viel Dampf, etwas wenig Flash bei 12 mg. Das kann aber auch an meinem Verdampfer liegen. Die China-Toleranzen dabei sind ja bekannt. Habe einiges getestet, es ist unter den besten drei, die ich bisher jemals hatte!
By:
Gavin Van de Beek
On:
19 Jan 2013
Lecker
War echt lecker und super Aroma, War schneller leer als gedacht.
By:
Alexander Eggers
On:
30 Nov 2012
Genial
Absolut lecker - dampfe nur noch diesen, da er sehr aromatisch und angenehm ist.

Für mich das beste Liquid!
By:
Michael Kraus
On:
8 Aug 2012
Sehr Gut
Ist wirklich sehr lecker und schön zu Dampfen
Write a review
Reviews will be published after being checked