Strong Blend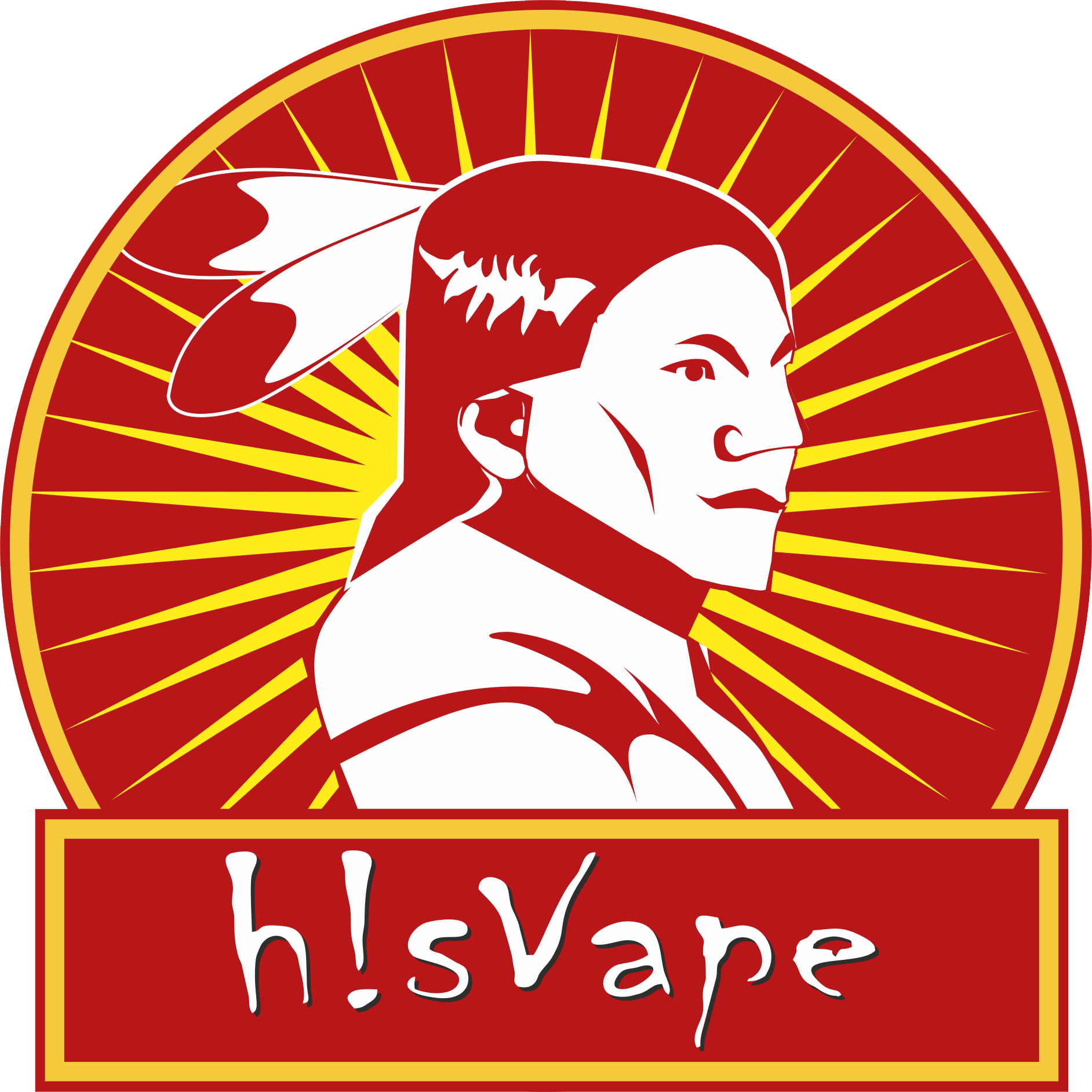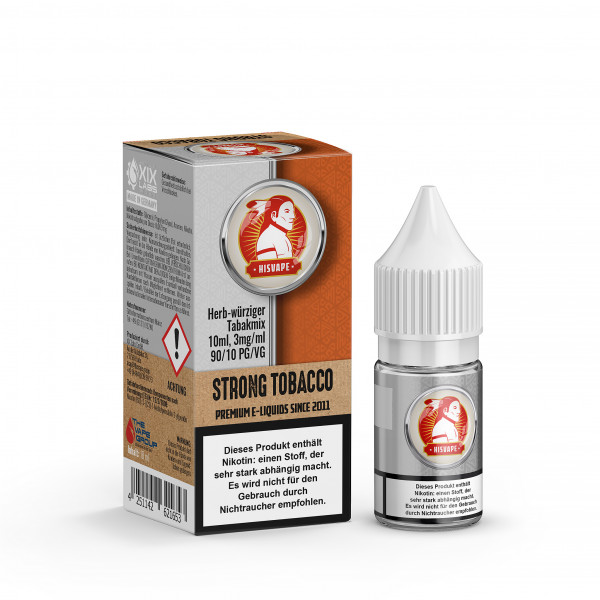 h!sVape Strong Turkish American Blend Taste : Delicately spicy...
more
Product information "Strong Blend"
h!sVape Strong

Turkish American Blend
| | | |
| --- | --- | --- |
| Taste | : | Delicately spicy with oriental flavours |
| Flavours | : | Aromas of pepper, nuts and hay with a slightly metallic hint |
| Quantity | : | 10ml |
| Nicotin | : | 0, 3, 6, 12 & 18 mg/ml |
| Price for 100ml | : | 59,50€ |
| contains | : | 90% PG, 10% VG, aroma & where required Nicotin |
Learn more about "Strong Blend"
Read, write and discuss reviews...
more
Customer reviews on "Strong Blend"
By:
Oliver R.
On:
4 Dec 2020
Bestes Liquid (Zusammen mit Mild und Regular)
Habe Mild, Regular und Strong regelmäßig gedampft, bevor ich angefangen habe selbst zu mischen, kann man aber mit meinem nicht vergleichen. Nachdem ich mir jetzt zusätzlich nen Tröpfler zugelegt hab, einmal wieder mitbestellt, probiert und hin und weg von dem Geschmack ... wie damals! Werde mal wieder öfter bestellen ...
By:
Florian B
On:
15 May 2012
Der Wahnsinn...
Eigentlich komm ich ja aus der Ecke der "Fruchtdampfer" und war entsprechend skeptisch, als meiner Erstbestellung eine Probe des "Strong Blend, 6mg" bei lag. Da mir nach mehreren Versuchen, gerade während des Umstiegs vom Rauchen zum Dampfen, kein einziges Tabakaroma zusagen wollte, hatte ich mit diesem Thema abgeschlossen und auch kein Interesse mehr daran...

JEDOCH: Dieses Liquid ist der Wahnsinn und hat mich eines Besseren belehrt!

Vom ersten Zug an hat mich diese feine Komposition begeistert. Eine wunderbare Pfeffnote (die auch einen Hauch von Pfefferschärfe mitbringt), gepaart mit einem ausgewogenen Anteil an frischem Heu, und wunderbaren dunklen, weichen Noten, die ich noch näher ergründen muss, haben mich voll und ganz in ihren Bann gezogen. Für mich ein Geschmacksfeuerwerk, das sich bei jedem Zug neu entdecken lässt...

Danke Paul, für diese wunderbare Kreation, danke Susanne, daß Du mich mit diesem Muster eines Besseren belehrt hast (mich sozusagen zu meinem Glück gezwungen)... Dieses Liquid wird auf jeden fall ins Repertoire aufgenommen! ;-)

(gedampft auf einem Bulli A2-T mit 2x0,15 feinverzwirbelt Kanthal bei 8HZ/5GF(2,5ohm) @ 4,0V
Tolles Tabakliquid
Ein ganz tolles Tabakliquid. Je länger man die HisVape Liquids reifen lässt, desto besser kommen die ganzen Aromen raus.Strong ist einer meiner Favs. Sehr weich, kein Kratzen im Hals. Weiter so.
By:
Alfred Zeitler
On:
23 Feb 2012
Einfach... sehr gut.
3x5 dampfe ich 90% vom Tag.

Habe vor kurzem Strong probiert.
Das einzige Liquid das mir genau so gut wie 3x5 schmeckt.

Dichter Dampf. Herb. Ganz leichte süsse.
Für mich super.

Im allgemeinen finde ich das Hisvap mit Abstand die BESTEN Tabak Liquids herstellt.
Und ich habe schon viele von verschiedenen Herstellern probiert!

(Nebenbei - Ice Cold finde ich auch sehr gut)

(Süsse und Fruchtige sind im allgemeinen nicht mein Geschmack)
By:
Steffen Schönrock
On:
5 Jan 2012
Toller Geschmack
Strong ist mein absoluter Favorit , die metallischen Untertöne und der Heugeschmack einfach super .Selbst bei 8 mg Nikotinstärke ist der Flash echt Super . Freue mich schon auf weitere Kreationen vun Euch !
By:
Thomas Paulmann
On:
3 Nov 2011
interssante Mischung
Ich bin Neuling beim vapen und habe einen Mix bestellt, Strong, Regular und Mild. Ich persönlich finde das Regular am besten, es hat eine gut schmeckende Mischung und einen dementsprechenden Geschmack.
Der Geschmack strong ist meiner Meinung nach nicht so für den alltäglichen Gebrauch, aber Geschmäcker sind ja verschieden
Macht weiter so
Write a review
Reviews will be published after being checked