Ice Cold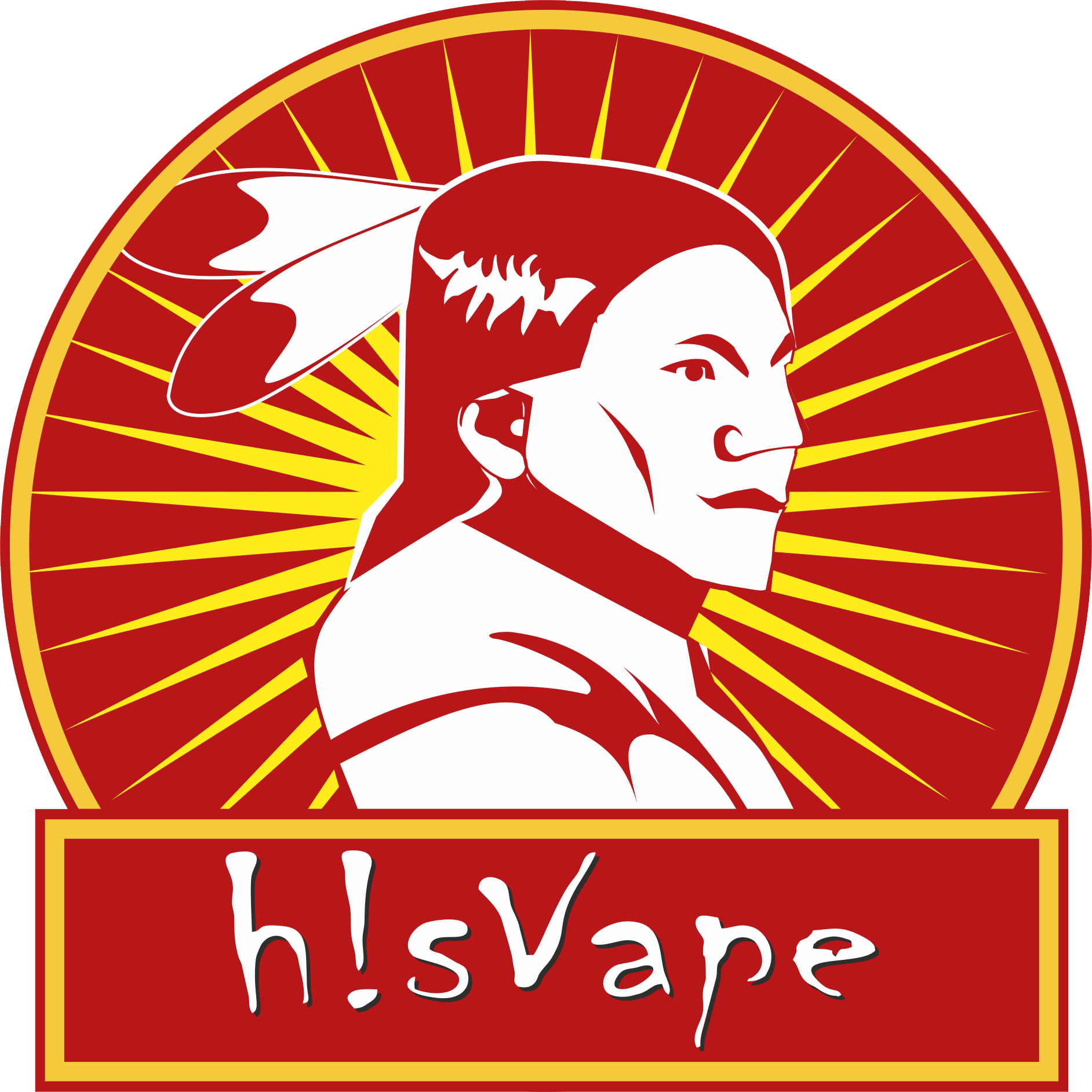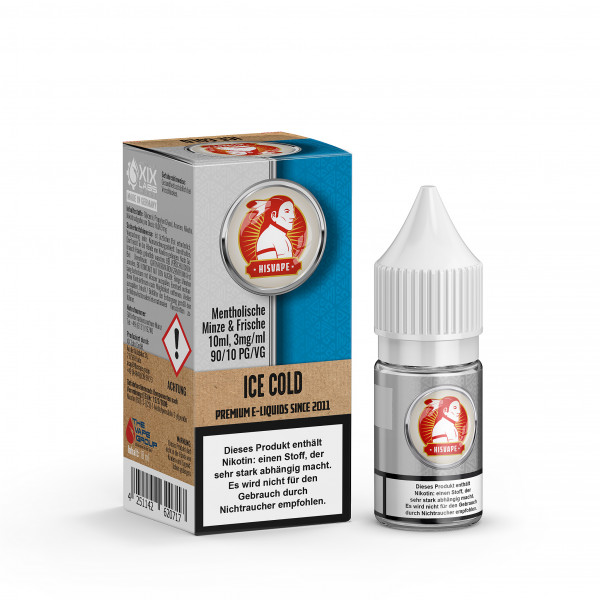 h!sVape Ice Cold, menthellacious Taste : Strong Menthol Flavors :...
more
Product information "Ice Cold"
h!sVape Ice Cold, menthellacious

| | | |
| --- | --- | --- |
| Taste | : | Strong Menthol |
| Flavors | : | Sensational cold Menthol, Eucalyptus |
| Quantity | : | 10ml |
| Nicotin | : | 0, 3, 6, 12 & 18 mg/ml |
| Price for 100ml | : | 59,50€ |
| contains | : | 90% PG, 10% VG, aroma & where required nicotin |
Learn more about "Ice Cold"
Read, write and discuss reviews...
more
Customer reviews on "Ice Cold"
By:
Daniel
On:
8 Feb 2014
Sprengt die Geschmacksknospen frei
Im Internet habe ich gelesen, dass Menthol-Liquids dabei helfen können, die Geschmacksknospen empfindlicher für die verschiedenen Geschmacksrichtungen der Liquids zu machen. Da ich erst seit ein paar Wochen von den Pyros weg bin und daher mein volles Geschmacksempfinden noch nicht ganz wieder habe, wollte ich das mit Ice Cold ausprobieren.

Der Wahnsinn!!! Der erste Zug ist für mich immer etwas komisch. Schmeckt zuerst, als ab mein einen großen Schluck Erkältungsbad genommen hätte. Ab dem zweiten/dritten schmeckt es einfach super und es hilft wirklich: nicht nur dass ich danach andere Liquids besser schmecke; auch wird meine Nase direkt frei und ich bekomme einen frischen Atem. 10 von 10 Punkten
By:
Nadine
On:
10 Dec 2013
super lecker
Absolut empfehlenswert! Ich kannte ja nur Kristallmenthol und mag keine Minze und auch kein Spearmint (beim Kaugummi) - aber das Liquid ist echt verdammt frisch und lecker. Eher mild, ja, aber irgendwie genau die richtige Abstimmung! Werde mir prompt wieder bestellen, anstatt Kristallmenthol! (und mit dem ganz leichten Erdbeergeschmack von Vorliquid zusammen ist es absolut fruchtig-spitze!)
By:
Robert Enck
On:
14 Dec 2012
Frisch und natürlich
Der Geschmack ist Menthol pur, soviel ist klar. Kein künstlicher Bei- oder Nachgeschmack. Herrlich, den Dampf durch die Nase zu blasen (Sorry, ist ne Angewohnheit von mir).
Einige Leute hier scheinen eine Art "Fishermen's Friend für Dampfer" erwartet zu haben, aber das ist dieses Liquid zum Glück nicht. Es schmeckt wunder bar rein und frisch, kommt aber trotzdem noch perfekt mild rüber. Jetzt fehlt mir nur noch das passende Tabakliquid zum Mischen und ich hätte meine alte "Maxxxoro Blue Fresh" wieder. Jaja, mal wird ja mal träumen dürfen...
Einzig die doch recht zurückhaltende Dampfmenge ist nicht so wirklich zufriedenstellend, aber das ist dem hohen Anteil an PG in diesem Liquid geschuldet, welcher ja letztlich auch für die Geschmacksreinheit verantwortlich ist.
Ich werde hier mal versuchen, ein Tabakaroma mit reinem VG anzumischen und dann das herrliche Ice Cold von h!sVape dazuschütten. Vielleicht ... ;-)
By:
Franky
On:
14 Nov 2012
h!sVape are the best
Sensationell …
Das beste Menthol was ich bis heute probieren durfte.
9 Punkte nur darum, falls Paul noch ein neues kreiert. Damit ich noch Raum nach oben habe.

Bin seit Mai 2012 Dampfer und habe schon viele Händler & deren Liquid's ausprobiert. Letztendlich bin ich wieder bei h!sVape gelandet.
- bester Email - Support
- bester Geschmack
- beste verträgliche Basis (90% PG < 10% VG)
Die Lieferzeiten variieren leider ein Bisschen, aber man kann ja nicht alles haben!;-)
By:
Bernward Hasselberg
On:
22 Aug 2012
Absolut top
Schon bei der ersten Probe absolut top! So habe ich mir ein Menthol-Liquid vorgestellt und bei vielen nicht gefunden! Von mir eine 1A-Empfehlung!
By:
Hans Werner Schönhof
On:
7 Feb 2012
Sehr lecker!
Habe hier schon einige Produkte ausprobiert, Tobacco und auch Non-Tobacco.
Das Ice Cold ist eine fantastische Abwechslung für zwischendurch. Ich mag es und kann es nur empfehlen: Taste it!


By:
Henry Richter
On:
5 Feb 2012
Freshness
Fünf Sterne für dieses Liquid.

Frisch und angenehm kühl, wie Menthol-Bonbon lutschen.
Tolles Liquid
By:
Michael
On:
5 Feb 2012
Mild-minziger Geschmack
Menthol ist etwas, was ich zwischendurch sehr gerne mag. Das Ice Cold finde ich gut, ich bin mir aber nicht sicher ob es wirklich 100% "Ice Cold" ist. Wenn ich es mit anderen Menthol Liquids vergleiche, fehlt mir hier irgendwie der gewisse Frischekick der mich umhaut. Die minzige Note die das Ice Cold trägt, finde ich sehr interessant und spannend und wertet das Liquid im allgemeinen sehr auf bzw. rundet den Geschmack sehr gut ab. Wer ein Menthol Liquid sucht, dass einem wirklich den vollen Frischekick gibt, wird hiermit vielleicht nicht ganz glücklich, alle anderen jedoch die einen Hauch von Frische und Kick mögen, sollten hier unbedingt zuschlagen!
By:
Michael Ginster
On:
11 Jan 2012
Mild, intensiv mit gutem Abgang
Mild und absolut kein Kratzen.
Intensives Methanol Eucalyptus Erlebnis mit kühlem, anhaltendem Abgang.
Kuenstliche Unternote - wenig störend.

Kaufe ich mir wieder

By:
Ludwig
On:
11 Jan 2012
Genau das richtige
Sehr gute Rauchentwicklung und den geschmack finde genau richtig.
Ich empfehle das Produkt weiter und werde es mir wieder kaufen !
By:
Beate Eich
On:
14 Nov 2011
Einfach nur gut...
Hatte dieses Liquid bei meiner letzten Lieferung als Muster dabei und habe heute u.a. gleich 50ml davon bestellt. Kann es wärmstens weiter empfehlen und mich der ausführlicheren Beschreibung von Maximilian nur anschließen. Wer genau so etwas sucht, der muß dieses Liquid einfach ausprobieren und ich verspreche Euch, Ihr werdet ganz bestimmt nicht enttäuscht.
By:
Maximilian Schmidt
On:
23 Oct 2011
Eiskalt!!!
Sehr gut abgeschmeckter Blend, der ein angenehm frisches und leicht kühles gefühl im Mund hinterlässt! Bestens geeignet für alle, die etwas richtig frisches suchen!!!
Write a review
Reviews will be published after being checked