9-Holes Airflow Drip Tip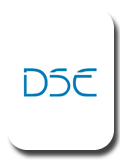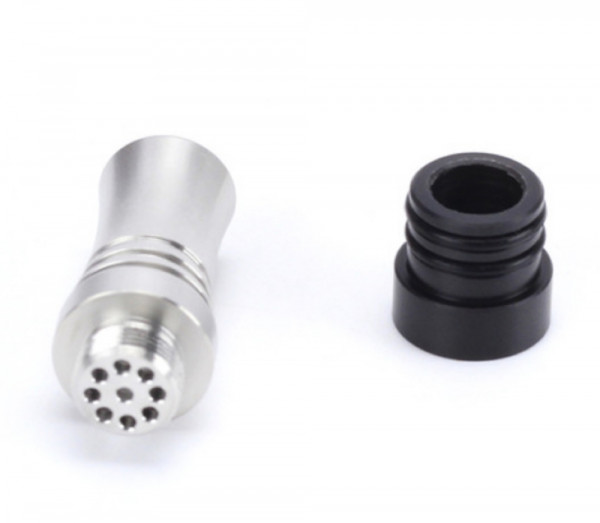 This item is currently not available!
Notify me as soon as the item is available.
Articlenr.:

DT-9HAIRFLDT

Open text field 1:

T-10
9-Holes Airflow Drip Tip Contains 1 x Drip Tip Specs Length 30mm Inner Diameter 7mm...
more
Product information "9-Holes Airflow Drip Tip"
9-Holes Airflow Drip Tip
Contains
Specs
Length 30mm
Inner Diameter 7mm
Compatibility
Learn more about "9-Holes Airflow Drip Tip"
Read, write and discuss reviews...
more
Customer reviews on "9-Holes Airflow Drip Tip"
By:
Christina
On:
18 Jul 2018
Erfüllt seinen Zweck
Ich nutze den Drip Tip sehr gern für meine Cubis Pro, da dieser ja doch mit einem 1,5 Ohm Coil zum starken Spritzen neigt. Tatsächlich vermindert der mehrfach gelochte Drip Tip den Liquidkontakt zu Zunge und Lippe stark.

Sehr gut finde ich auch, dass man diesen Drip Tip auseinander schrauben kann, um in die Nähe des Siebes zu gelangen und dieses zu reinigen. Hier sammelt sich im Laufe der Benutzung doch mehr Liquid als gedacht an, was bei der Nichtsäuberung zurück in den Kamin läuft und zu einem Durchtränken der Coils führen könnte.

Ich habe sogar noch das schwarze Unterteil (dieses besteht aus Hartplastik) genutzt, um den Umfang des Luftdurchlasses weiter zu verringern und damit durch ein kleineres Röhrchen den Zugwiderstand am Drip Tip zu erhöhen. So dass es für Backenhörnchen, die den normalen Zigarettenzug gewöhnt sind, perfekt im Zugverhalten ist.

Mein einziger Kritikpunkt sind die fehlenden Ersatz-O-Ringe. Ich würde mir gern einen strammeren Sitz des Drip Tips auf dem Verdampfer wünschen. Die Qualität der vorhandenen O-Ringe lässt meines Erachtens zu schnell nach, so dass es für mich nach einer gewissen Zeit der Nutzung viel zu locker erscheint.

Aber allein um den Liquidkontakt zum Mund zu vermeiden, würde ich mir wieder diesen 9 Loch Drip Tip holen, dafür hat sich der Kauf definitiv gelohnt.

Write a review
Reviews will be published after being checked